Do you have any questions?
Send us a message and we'll get back to you as soon as possible.
Contact Us
EMAIL
For changes to your order, product availability, shipping status, returns & exchanges or other enquiries, please email us at: info@australianuggboots.com.au
For information on corporate and wholesale ordering:  wholesale@australianuggboots.com.au
PHONE
Within Australia: 03 9580 9696
International calls: +61 3 9580 9696
IN PERSON
Business hours: Monday to Friday 9am - 3pm AEST (Not including public holidays)
Address: 1/20 Capital Court, Braeside, Victoria, AUSTRALIA 3195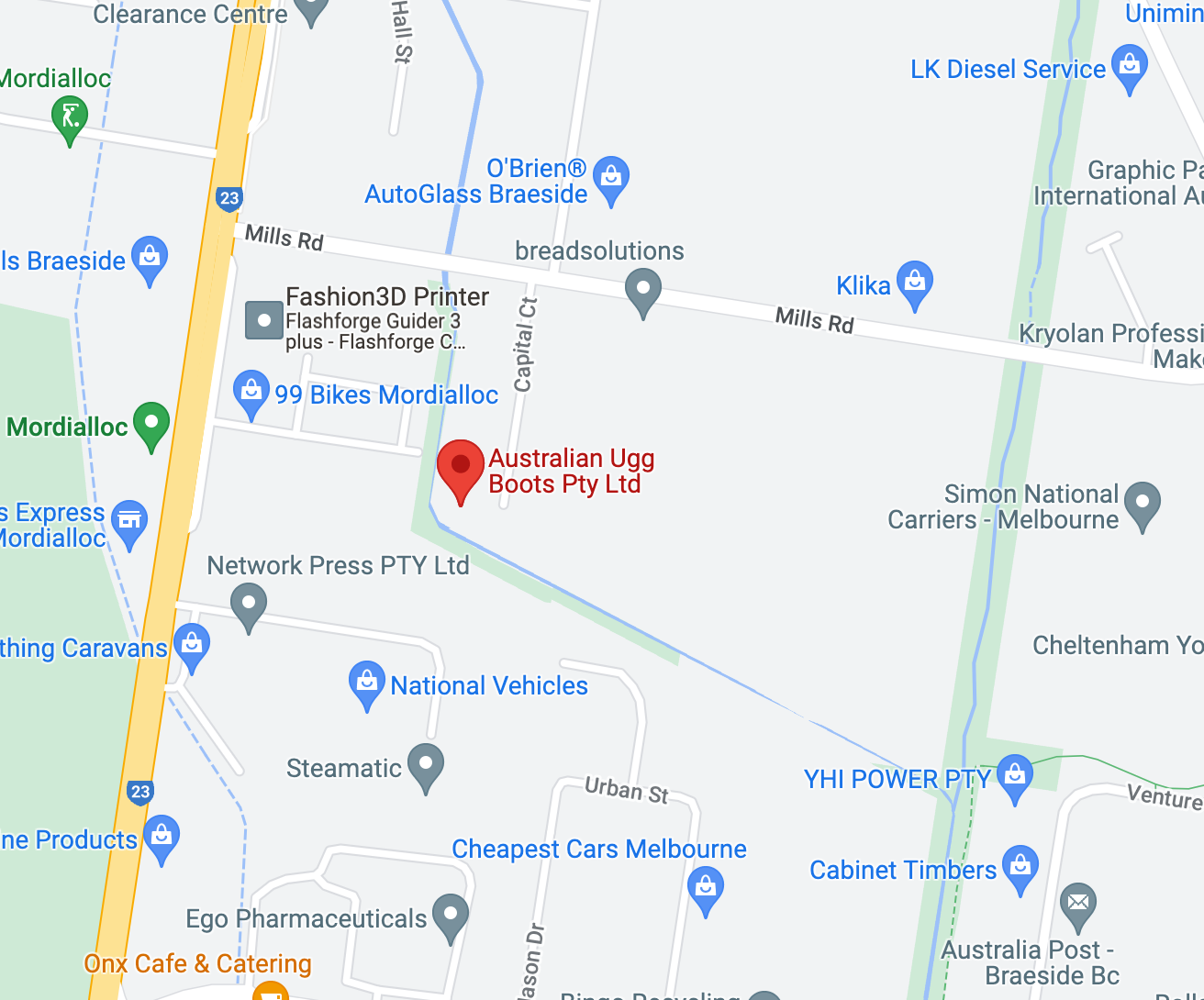 Factory Outlet
Anyone is welcome to visit our factory in Braeside, Melbourne. Here we have our Manufacturing, Offices and Showroom all under one roof. Come on in and see us at work, creating Ugg Boots! Have a feel of our boots, try them on and even custom make your own pair.
1/20 Capital Court, Braeside, Victoria, Australia 3195
Call: (03) 9580-9696
Disability Access. Open to the Public.
Monday - Friday: 9:30 am to 3:00 pm
Saturday: 10:00 am to 1:00 pm
Sunday: See you at the beach!