Our products are made in Australia using Australian sheepskin.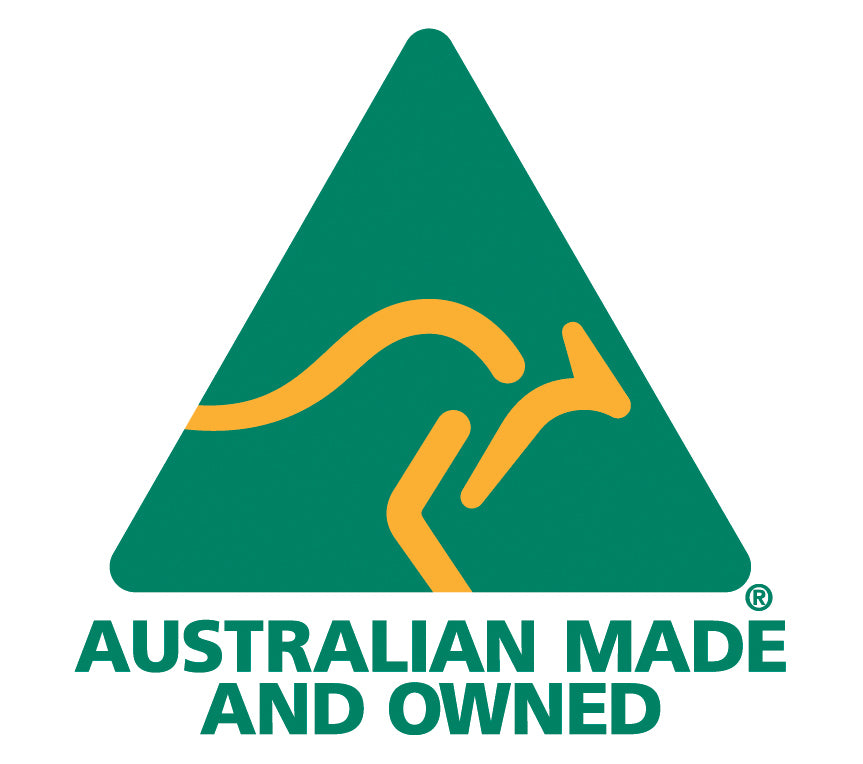 Our Story
We started like so many businesses; with a passion and an idea.
Initially retailers of this authentically Australian product, we sourced boots from a number of local manufacturers and then things changed, as they always do. Suppliers began to cut corners, reduce their selection or move production overseas in the interests of cutting costs. This meant the quality and variety wasn't consistent and sometimes simply not good enough to meet our exacting standards.
It was time for us to reclaim the quality and innovation in our industry and so we set out on our own. We haven't looked back.
We select only the highest quality components, such as premium Natural Sheepskin, hard wearing soles and quality threads. All of this comes together to make the best quality boots you can buy.
The Company
Australian Ugg Boots Pty Ltd is a registered company, a family-owned business based in Australia, specialising in genuine Australian made sheepskin boots. Established almost two decades ago, we are located in Braeside in the South Eastern Suburbs of Melbourne. Here we have our manufacturing, administration, distribution and our factory outlet all under one roof.
Australian Ugg Boots is a proud member of both The Australian Made Campaign and The Australian Sheepskin Association Inc.
A great supporter of community service, Australian Ugg Boots has given generously to people in need, most recently partnering with the Peace and Development Foundation to provide displaced Ukrainians with Ugg boots to keep them warm through the harsh winter.
Australian Ugg Boots has been an innovative leader in the sheepskin boot industry.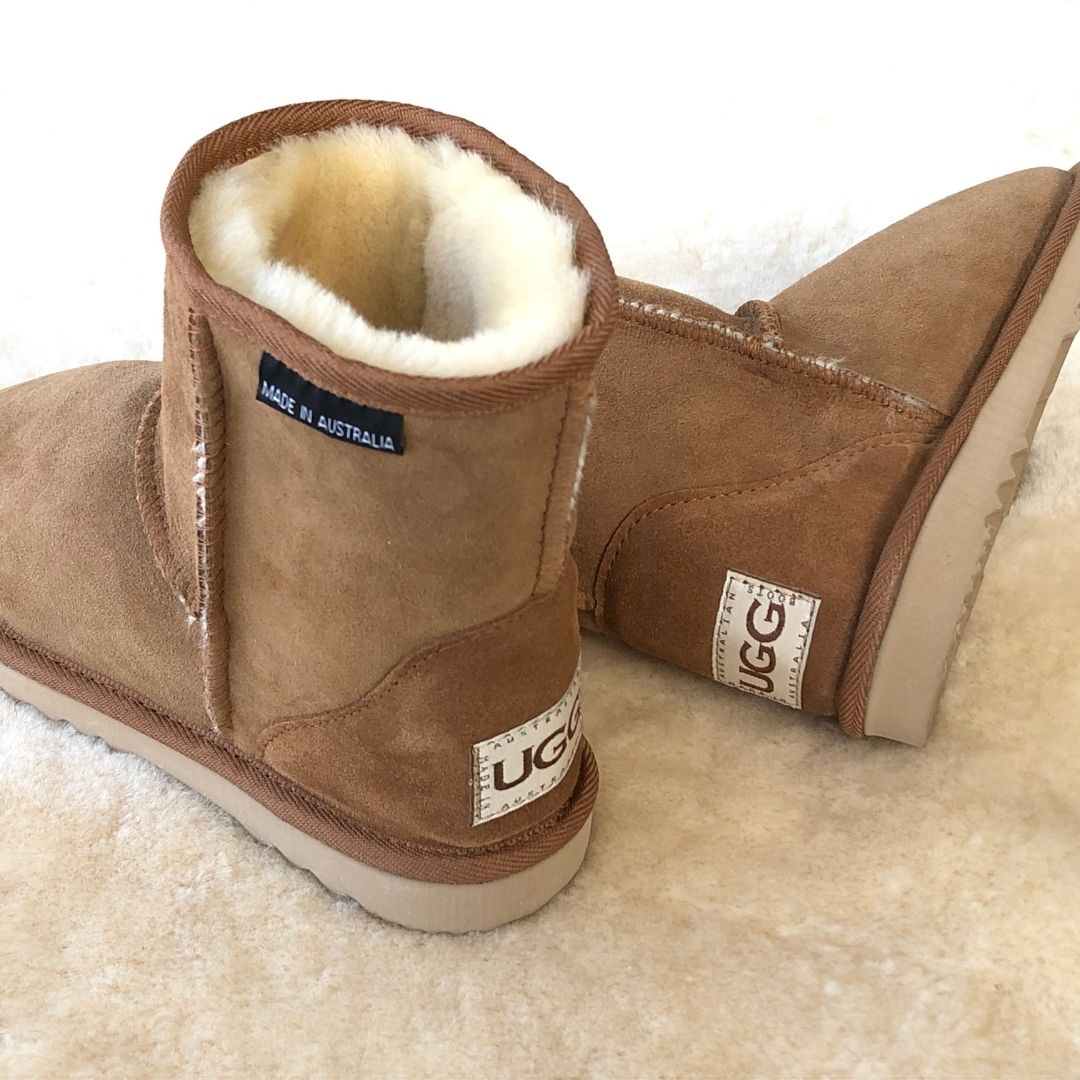 Our Sheepskin
We are selective about the sheepskin we use because we know how important quality is when creating your boots. All of our sheepskin is handpicked to make sure only the best gets selected to make your boots.
It's why Australian UGG Boots are so comfy, so warm, and so long-lasting.
The main breeds of sheepskin that we use, 'Merino cross', are ideal for footwear. These breeds come from key regions around Australia where there are good feeding and grazing areas for sheep.
In Victoria: Ballarat, Bendigo, Echuca, Cobram, Colac, and Wangaratta are key regions. In South Australia: Murray Bridge and Naracoorte are also good areas. In New South Wales: Goulburn Valley, Wagga, Orange, and Bathurst are good collection areas.
The sheepskin tannery is credited with the LWP (Leather Working Group) Gold Rated accreditation for environmental stewardship.
All the sheepskin processing conforms to strict EU legislation that bans polluting substances.
There's nothing like Australian Made. There's nothing like Australian UGG Boots.
We are proud members of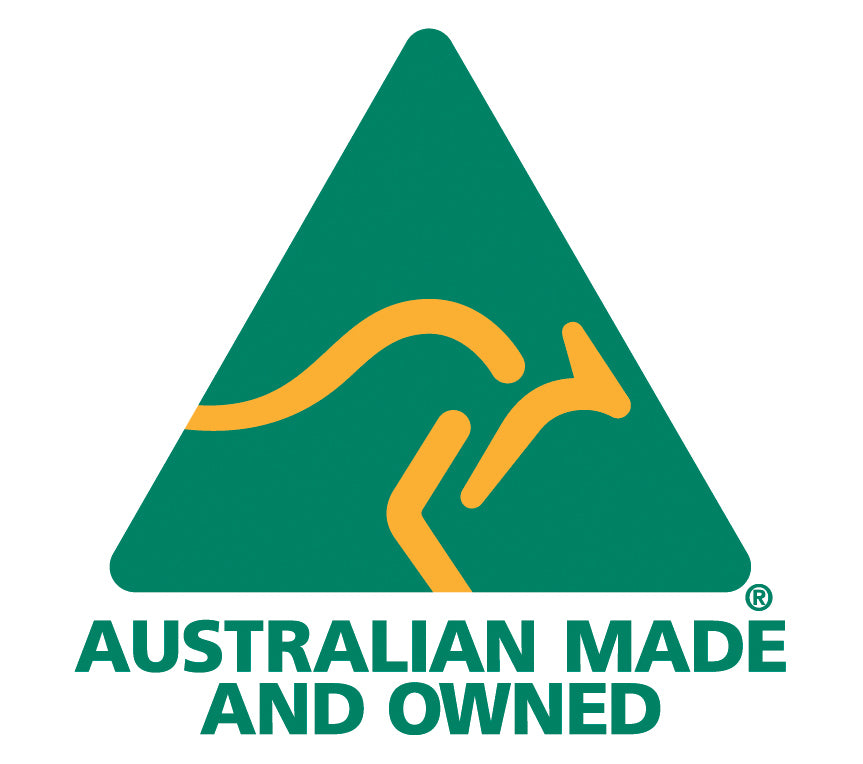 Let customers speak for us
Bought a pair of Uggies for my wife and was overwhelmed by the service we got. Paul and his team were brilliant, would recommend this company to anyone.
Great service, fast delivery a more importantly quality product. Highly recommend this company.
After a long time searching online I decided to go with Australian Ugg Boots . Ordered the Nordic Lace Up and I can honestly say as soon as I received them I realised what a quality product they are . Unfortunately a lace broke on the first day , after ringing them up they had another pair of laces in the mail. Amazing customer service and really Fast on making and sending the items.
Excellent service! Love my new slippers - can't wait to get home from work and slip into them! Thanks guys xx
I am most impressed with Paul and the Australian Ugg Boot company. I bought these boots as a gift for my wife, and as soon as I placed the order, I had a very amusing and light-hearted email confirming the order and the process that would follow. A few days later I received another amusing email updating the process. The boots arrived quite quickly, and my wife says they are the best Ugg boots she has ever worn. Great work by an Australian company. :)
If you want customised boots, you get customised boots. Paul and his team are fantastic to deal with and there is nothing they can't achieve. I cannot recommend this company enough and once my boots arrive I just know my friends and family will be wanting some too. Can't wait to try their Sloungers too, my partner and I are very excited!!!!.